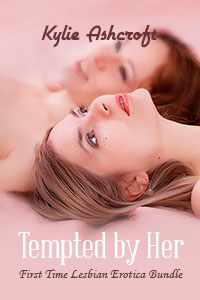 Synopsis
This steamy bundle collects three of the hottest tales of bi-curious women exploring their naughtiest fantasies. Each is a stand alone short story of first time lesbian encounters.
Seduced at the Resort
Tanya thought her girls' trip to Jamaica would be a good time to relax and enjoy the beach. But when Heather tags along on the trip, Tanya doesn't know what to think. Heather is gorgeous and attracts the attention of every guy she sees, but she's a lesbian. As the ladies enjoy fruity drinks at a dance party, Tanya realizes Heather is flirting with her. Will Tanya give in to her new desires and spend a sexy night with Heather in paradise?