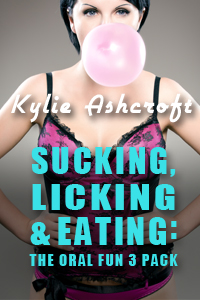 Synopsis
This erotica bundle contains over 13,000 words of hot and steamy oral sex stories!
Late Night Oral Report
July is hot and there's a drought. For Morgan, it's more than just the lack of rain outside. She's stuck watching the office during a blackout until the night guard arrives. Expecting to spend the night alone, her cocky floor lead Charlie shows up unexpectedly. When Charlie makes an indecent proposal, suddenly the heat around her isn't just because the AC is out of commission. Will she give into her desires or let the storm pass?